You have the power to take control of your finances, and we have the resources to help you.
The Cuyahoga EITC Coalition has teamed up with several partners to offer you an array of financially based services including money management, home ownership, and personalized one-on-one planning with a seasoned financial professional.
When it comes to personal finances, planning makes the difference. When you set goals and structure your budget, you can avoid the pitfalls of debts and missed payments, and instead chart a course to major milestones, like buying a home or retiring.
Our financial coaches and counselors can help look at your financial history, your current situation, what your biggest stressors are, and where you'd like to be in the next 5 to 10 years. Together, we'll help you come up with a plan that maximizes your resources and gives you the potential to reach your goals.

Our housing and financial counselors will work with you on all your financial needs—from completing your tax return to reducing your debt, improving your credit or saving for a big purchase. We can help! Services are free of charge, so call today at 216-881-8443!

Empowering and Strengthening Ohio's People (ESOP)
Whether you've had a foreclosure, want to buy a house, need to get out of debt, or are having a financial crisis, ESOP's Financial Empowerment Coaches can help you set financial goals and make a plan to achieve them. Our trained HUD-certified Financial Counselors will assess your financial situation, teach you how to review your credit report, help you set and stick to a budget, and encourage you to commit to your plan for short and long-term success.
Personal financial coaching sessions are free. Call today to schedule an appointment at (216) 361-0718 and an ESOP staff member will follow up with you for details.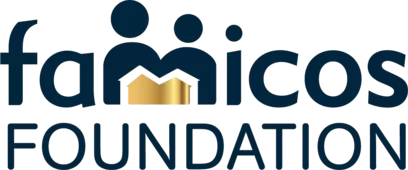 Famicos Foundation recognizes that the COVID-19 pandemic has caused immeasurable loss and hardship in the world and more urgently, right here in Cuyahoga County.
With the support of NeighborWorks America and Cuyahoga County we are offering housing stability counseling services free of charge for ALL Cuyahoga County residents for a limited time.
Our HUD Certified Financial Counselors through our Homeownership Resource Center provide solution-focused counseling for clients facing housing instability. Recognizing strong money management skills as a foundation for financial freedom, we offer financial guidance and support to clients through a variety of services related to finances, housing and everyday living.
Our Tax Lab helps those throughout the communities of the Greater Cleveland area, Cuyahoga County and the neighboring counties leverage their hard earned dollars by offering Free Tax Preparation and tax training in partnership with the EITC, a multitude of volunteer opportunities and connection to legal services for exercising your rights.
As your neighborhood Community Development Corporation (CDC) we are here to serve you.
Free of charge. Reach out to us today by mail, web, or phone at (216) 791-6476
Famicos Foundation
1325 Ansel Rd.
Cleveland, OH 44106
(216) 791-6476
TTY (800) 750-0750